Hi dear friends,
We have exciting news to share with you!
Our new Acting technique class that starts in November has more hours for training and practice of a dramatic scenes. The class now spans 6 weeks, at 2 hours a week and the classes are held in a studio in the heart of the theater district in NYC.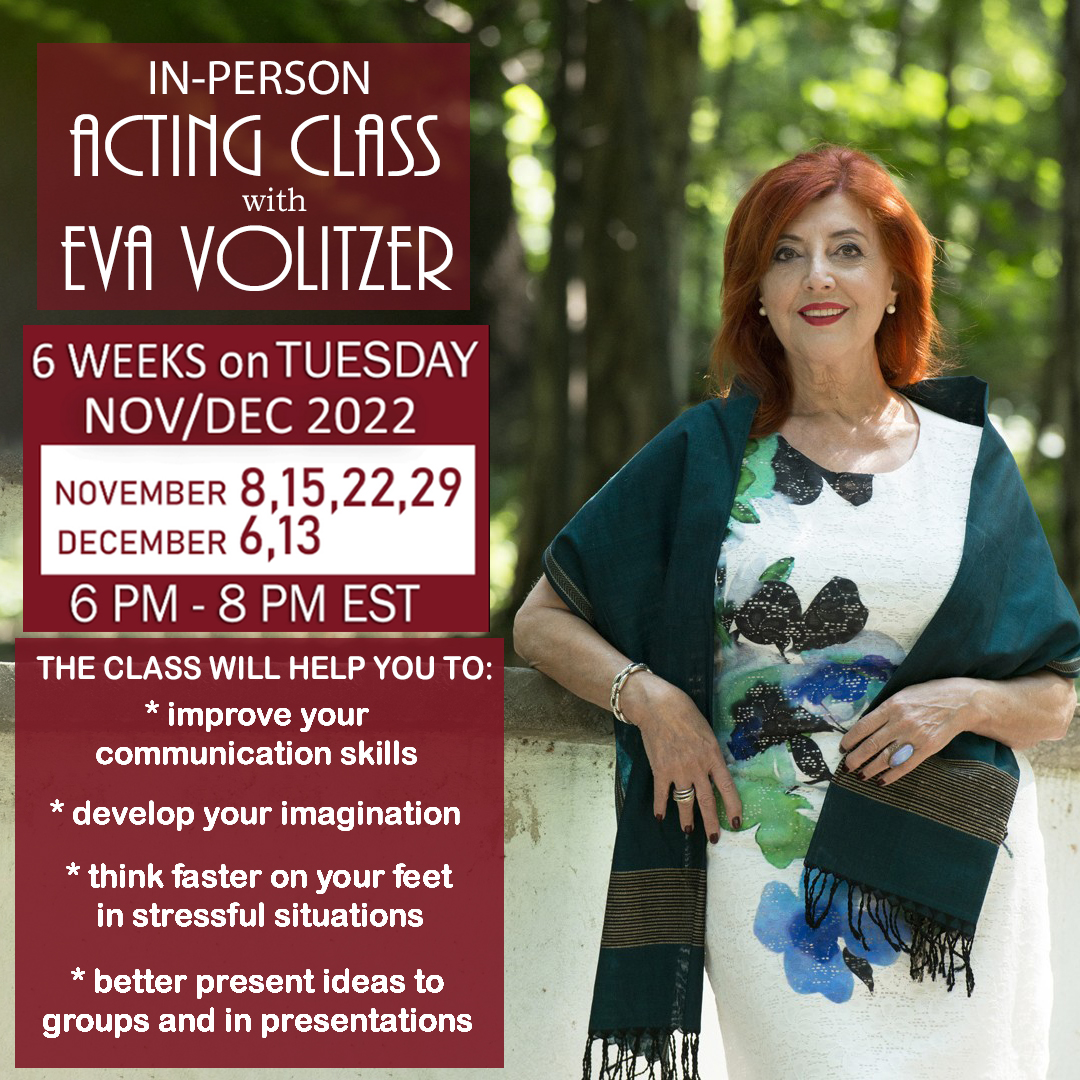 This acting class will help you develop a toolkit for creating spontaneous and natural performances. Recent participants have included actors, psychologists, teachers and ballet dancers.
All of them were extremely satisfied and excited after the end of the class and they shared their thoughts about their experience with us.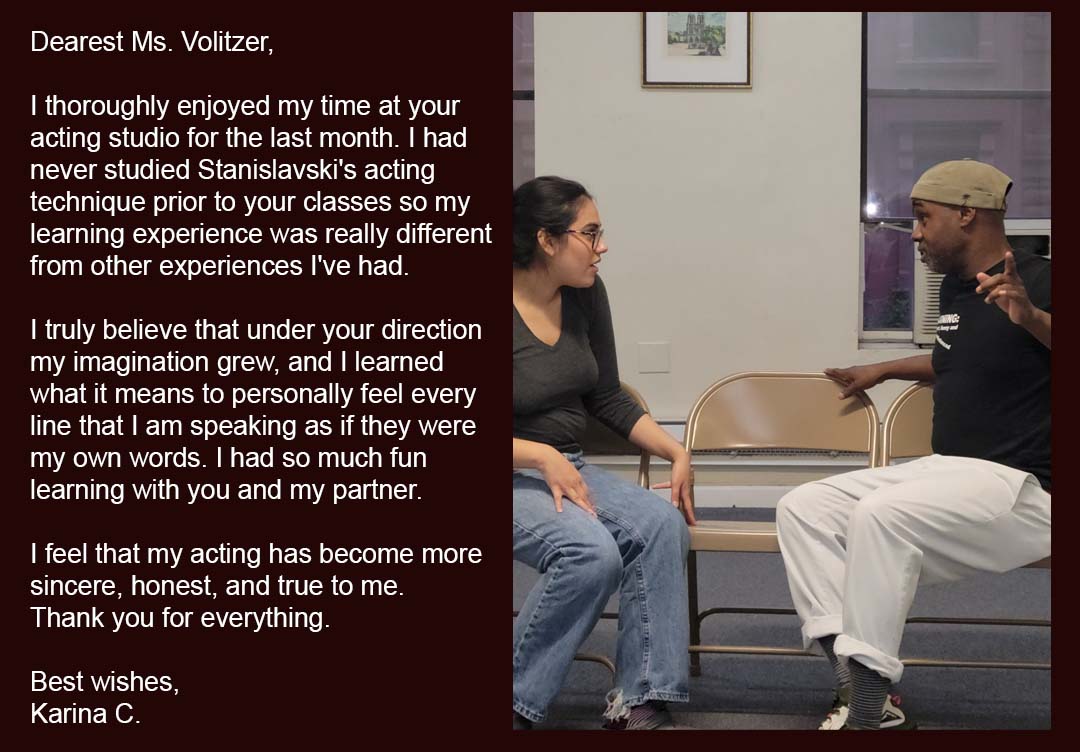 Training is conducted in groups of 8 to 14 participants at the most. Apply now to make sure you will have your place!
Yours,
Eva